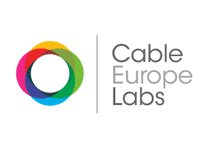 Cable subscribers in France, Spain, Finland, the Netherlands and Belgium are in for a treat.
Cable Europe, the self-described body representing leading Cable operators in Europe, have announced that they will be bring 100 Mbps Broadband services to their customers.
Described as using "next generation" technology infrastructure, those using Welho in Finland, Numericable in France and Belgium, and UPC in the Netherlands.
Those lucky enough to be subscribed to ONO in Spain are already benefiting from a 50 Mbps service.
Given what's we're constantly being told is a worsening economic climate, it's unclear where the investment for these upgrades will come from.