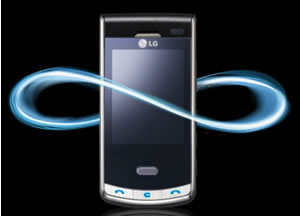 We're at the Worldwide launch of the LG Secret. LG have spent plenty of money on this launch, the third handset in the Black Label range.
Following the launch of the Chocolate (18m units worldwide) and Shine today sees the latest … it's called the Secret
The line that got quite some laughs was that journos have been hearing the name of the phone for a quite a while, but no-one caught on to it.
It will be made from carbon fibre and tempered glass
UPDATE: It's the slimmest 5px camera phone available, like the Viewty it's able to record video at 120fps at full resolution.
It weights 112g – they hoped to engineer a phone that felt like a quality handset. Lighter than the Shine and heavier than the Chocolate.
The carbon fibre is on the back of the phone.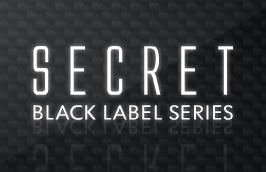 It's got auto rotate (a la iPhone, etc) and a 2.4″ touch screen display. 5 multi media functions available at once from the menu.
There's a feature called Neon Touch Navigation, that uses haptic vibration (you feel it shake gently, like the Viewty, when a function is selected and cool blue visual effect, to know that the function that you have selected has been carried out.
Word, excel and powerpoint files are viewable
Motion controlled Flash games, by using the accelerometer built in.
Automatically adjusts the display light in bright surroundings
Google Package is included with the phone including search, access to maps, Google Blogging and YouTube uploading.
Available in May.
UPDATE 2:
The screen isn't a full touch screen — it can't do hand writing recognition for example — but is a touch media screen, responding to general touches rather than detail.
There will be motion controlled Flash games such as darts, fishing or tennis on the handset, using the accelerometer built in to understand the movements of the handset.
The screen automatically adjusts the display light in bright surroundings — like the Blackberry Curve — so the screen is readable in all light conditions.
Bluetooth sync is automated with PCs via Bluetooth.