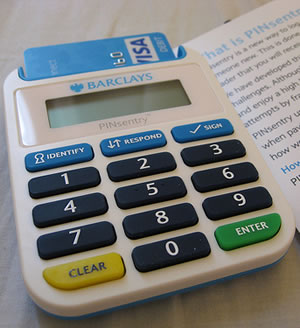 Barclays Bank have cut off some of their business customers from making payments to new suppliers, by forcing them to use PIN Sentry hardware that they don't yet have.
The PIN Sentry is Barclays attempt to stop their customers accounts being hacked and having payment sent to fraudulent accounts. Something that would appear to be a good idea … if their current customers had the device in their hands and were able to use it.

Barclays Business customers that try to pay a new supplier using the online payment system will be stopped in their tracks if they don't have a PIN sentry in their hands, as the online method now insists on its use.
How did this come to be?
We spoke to Barclays who told us that they started sending out the PIN Sentry devices, in August, to customers who 'had a habit of paying new suppliers.'
Despite their weird turn of phrase, we pointed out to Barclays, that business is about expanding – both your customers and suppliers – hence every business banking customer is likely to be needing this.
Their suggestions for a fix was to request a PIN Sentry – and wait for five days for it to arrive. Not quite the point of online banking isn't it?
Wouldn't it have made a lot more sense to write to business customers asking them if they wanted or needed one?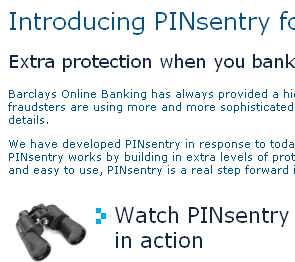 The PR and reality don't match
Prior to speaking to the press office, we spoke to the Barclays support centre and heard that they'd been having lots of people contacting them, and had "been talking to people all week about it, since it was introduced."
This was borne out by finding out that there was a 20 minute queue to speak to the online banking telephone support and the advice that even if we got through they probably wouldn't be able to help.
Quite rightly, they also commented that they "understood it was extremely inconvenient," to not be able to pay new suppliers.
Sadly the story from Barclays press office doesn't tie up with discussion that we'd had with those working at the Barclays call centre.
The over-aggressive PR at Barclays, Elizabeth Holloway, did no good for their cause when she continually insisted that everyone who needed one of the PIN Sentry's had already received it. We repeated that this clearly wasn't the case we hadn't had one as we were left being unable to pay our suppliers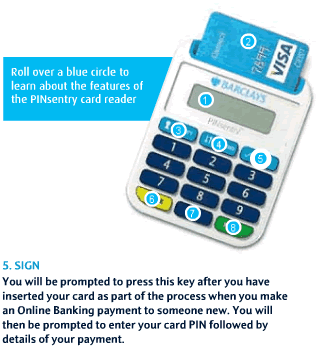 When we asked how many people had had similar problems, the supercilious PR told us that SHE didn't work on telephone support, so SHE had no idea.
The problems don't end there
Not only do you need to have a PIN Sentry with you when you want to online bank, but you'll also need a new debit card sent out to you to work with the machine.
Many people are not in receipt of those yet, but some have received them without knowing why to some annoyance.
Truth is stronger than Fiction
Hey Barclays, insisting that something is the case don't make it so.
If you're going to force customers to use a device to pay their money to a third party that they choose, the best idea is to distribute the devices that they are being forced to use to them in advance of making them have to use it.
PIN Sentry photo source: Kai Hendry