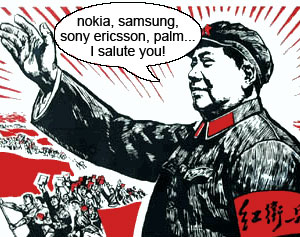 The days of a truly connected globe are drawing nearer with the news that China now has more than 600 million mobile phone users.
The figures, for June this year, mean that every one in five mobile phone users is Chinese with the user base increasing by 40.56 million from the end of last year – a hefty 6.76 million per month, on average.

By comparison, fixed-phone users had only managed to grown by 4.86 million to 372 million in the same period.
According to Xie Feibo, vice director of the Radio Administration Bureau of the Ministry of Information Industry (MII), the number also includes 80 million personal handy phone (PHS) users.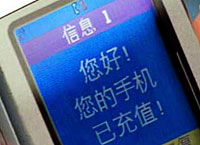 The Personal Handy-phone System – also known as the Personal Access System and Xiaolingtong in China – is a mobile network system operating in the 1880-1930 MHz frequency band, and is most commonly used in Japan, China, Taiwan and some other Asian countries.
The system is more like a souped-up cordless telephone, with base stations only capable of offering small coverage areas (typically hundreds of metres or so), but the system has the capability to hand over from one cell to another. Find out more here.
The growth of mobile communications in China has been exponential. When China introduced its first mobile telecommunications equipment in 1987, there was just 700 lonely chatters on the network. This had risen to over 100-million users in 2001, making it the largest market in the world.
The 300 million mark was passed in May 2004, 400 million users were notched up by January 2006 and that hit the big 600 million in June this year.
With a vast rural market keen for basic communications and city slickers craving the latest whizzbang handsets, no wonder China is a highly desirable target for hand-rubbing phone industry.