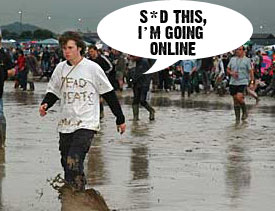 With shoppers driven indoors and online by the miserable weather, UK online sales soared past £4bn in a month for the first time ever, according to latest figures from IMRG.
The online retail body reported that Internet sales have exploded over the last year, with this July's figure of £4.2bn up a hefty 80 per cent from £2.34bn in July 2006.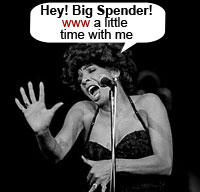 Electrical goods showed the biggest yearly increase – up 102 per cent from July 2006 – followed by clothing sales, which rose by 56 per cent.
IMRG chief executive James Roper noted that the growth works out at almost double that of previous months, attributing the wallet-emptying spree to the crap UK weather and improved retail web sites and faster domestic Internet connections.
"July's extraordinarily strong market growth spotlights the high level of consumer demand," said Roper, "but we still have nowhere near enough capacity to meet shoppers' appetite for e-retail."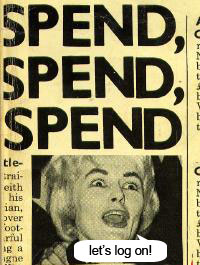 "With nearly half of homes yet to acquire broadband and massive potential for improvement available in every aspect of it, strong e-retail growth is set to continue for many years to come," he added.
The Office for National Statistics reported that overall retail sales also increased during July, with their white coated analysts attributing the growth to customer-luring price cuts on the High Street.
[Via]