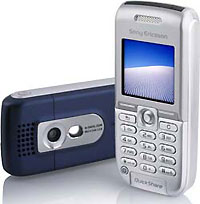 Global sales of camera phones are set to make up nearly half of the total of all mobile phone sales this year, with the figure expected to rise to 81 percent of all phones by 2010.
The figures, from research firm Gartner, show that 48 percent of phones sold so far in 2006 were equipped with a phone, and that worldwide sales of camera phones are on course to reach 460 million by the end of the year.
This amounts to a thumping 43 percent increase from 2005, with sales of camera phones expected to hit one billion by 2010.
Bumping up the pixels
Gartner anticipates that the 'pixel race' – as seen in recent years in the digital camera market – will have an impact, with punters being lured by higher resolution camera phones.
Carolina Milanesi, principal research analyst at Gartner, said, "Consumers' perception that a higher pixel count translates into a higher quality device will encourage mobile phone manufacturers to continue to increase this."
Since 2003, the camera phone market has been dominated by sales of phones with low resolution, one mega pixel snappers, which accounted for 51 percent of total mobile phone sales in 2006.
With phone manufacturers beefing up the resolution, Gartner predicts that more than half of the camera phones will have at least one or two mega pixels by this time next year.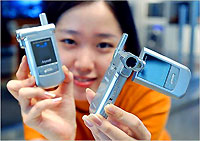 "In 2006, 1.3 and two mega pixel resolutions will become the minimum requirement for mid-tier to high-end phones and a 3.2 mega pixel resolution will be used for flagship products. This will increase to five mega pixels in 2007," Milanesi said.
Western Europe remains the biggest market for camera phones with sales likely to surpass 122 million this year (up 28 percent from 2005), while the US should reach 106.8 million units in 2006 (up 41 percent from 2005).
In Japan, the punters are really sharing the love for camera phones, with sales expected to make up 95 percent of all sales in 2007.
Setting their shiny crystal ball to 2010, Gartner predicts that camera phone penetration in Western Europe will soon equal Japan's, rising to 93.6 percent of the market, with North America a smidgen behind at 93.4 percent.
[From Tech 2]