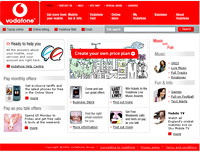 After striking a deal to use infrastructure from BT, mobile phone operator bigwigs Vodafone have announced that they're ready to play ball amongst the rough and tumble of the UK fixed-line broadband market
The win-win deal means that Vodafone won't have to shell out zillions for their own fixed-line network, and BT will benefit from some £400m slithering into their already bloated coffers.
With O2 and Orange already humming along to the sound of four-way convergence – mobile, fixed, broadband and internet and TV services – Vodafone have described the deal as a "strategically important step in the evolution of Vodafone's business" – in other words, they'd not be lasting long if they don't.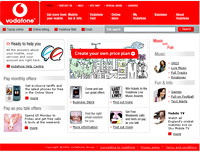 Or, as a buzzword-heady Nick Read, chief executive of Vodafone UK, liked to put it, "This news is further evidence of Vodafone delivering on its strategy and providing its customers with a total communications solution wherever they are."
"Total communications solution." We like that.
Of course, BT and Vodafone are already cuddling up tight after jointly launching BT Fusion in 2005, and striking a five-year managed contract deal in December, with Vodafone providing connection services for almost half BT's land-line sites.
Vodafone reckons they'll have the new service up and running before the end of the year and hopes that customers will be keen to lap up their bundled packages of mobile and broadband services .