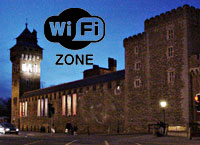 BT has today announced its plans to set up wide-area Wi-Fi networks in 12 cities, giving perambulating folks access to high-speed Internet and telecoms services.
The first phase will see BT installing Wi-Fi hotspots covering large areas in Leeds, Birmingham, Cardiff, Edinburgh, Liverpool and London's Westminster area, with services scheduled to be running in all 12 metropolitan areas by February next year.
"We have been thrilled with the overwhelming response of local authorities and businesses wanting to be part of this wireless revolution," enthused BT's chief of converged services, Steve Andrews.
"This first phase of 12 cities is just the start. We are already negotiating with many other cities," he continued.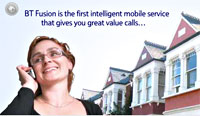 Lovely, lovely Cardiff was the city chosen for the first roll out of the Wireless City scheme, with BT Openzone hotspots being installed in many locations in the city centre.
Meanwhile, the bustling heart of Westminster has already seen a dedicated high-bandwidth wireless network being installed, now in the process of being extended.
Sadly, the Wi-Fi service won't be free to Joe Public, but BT says it intends to develop a range of information and public services for the local authorities and split costs and revenues for such services.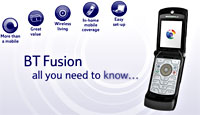 BT is also looking to use the service to promote a Wi-Fi version of its BT Fusion mobile phone services which will be launched later this year.
The Fusion phone currently uses Bluetooth but the updated version will allow consumers to switch from a mobile network to a cheaper Internet network when the phone comes within range of a Wi-Fi hotspot.