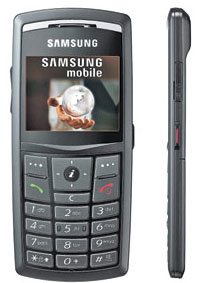 Samsung have unveiled their new SGH-X820, proudly labelling it the 'world's thinnest phone'.
Making Motorola's SLVR look like a pie-gorging slab o'lard, the SGH-X820 model is a wafer-thin 6.9 millimeters thick, yet still manages to fit in a full set of features – and look great.
Weighing just 66 grams, the SGH-X820 has a media player supporting MP3, AAC, AAC+, eAAC+, and WMA music files, with 80MB of onboard storage.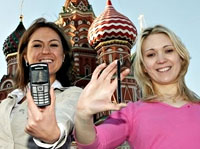 Apparently using Victorian corset techniques, Samsung's designers have also managed to wedge in a 1.9″, 176×220 pixel display (262k colours), Bluetooth connectivity, USB support, a TV-out jack and a 2 megapixel camera that records video into its 113mm x 50mm (4.4″ x 2″) dimensions.
The display can also be conveniently viewed in landscape mode for some functions.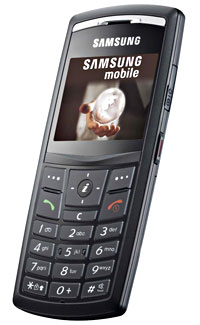 The super-slim device supports GPRS/EDGE data on 900MHz, 1800MHz, and 1900MHz GSM bands and, unlike Motorola's futuristic designs, comes in a traditional format with individual keys.
"The Samsung 'ultra-slim phone' has set a record in the mobile handset history by breaking the wall of 7-millimeter thickness for the first time in the world," the company purred.
Samsung expects to release the SGH-X820 in the Russian market next month, with us poor punters in Europe having to wait.