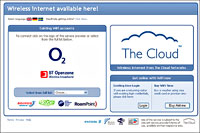 The Cloud has announced plans to roll out a new flat-fee Wi-Fi tariff in the summer, slashing the current high cost of accessing the Internet on the move.
From 1st July, the company will be introducing its UltraWiFi package that offers an unlimited flat rate tariff for £11.99 month.
Called UltraWiFi, the package is subject to a 12-month subscription, with a 'pay-as-you-go' version available for folks who don't fancy being tied to a year-long contract.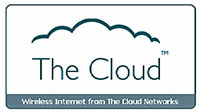 The extra freedom of the 'pay as you go' version comes with a sting though, with your twelve quid giving you just a week's unlimited access.
Still, even that price is a vast for improvement on the current wallet-draining £5 an hour charge currently demanded by The Cloud.
Hot in the city
The UltraWiFi service is due to start up at the same time as The Cloud pulls the big 'on' lever for its new city centre hotzones service.
This will give blanket Wi-Fi coverage in Birmingham, Cambridge, Edinburgh, Leeds, Liverpool, Manchester, Nottingham and Oxford, as well as the London boroughs of Kensington, Chelsea, Camden and Islington.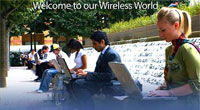 The Cloud's chief executive George Polk said that his company has been working their Internet-enabled socks off to "make the Wi-Fi mobility world real" (whatever that means).
"By removing price as a barrier and structuring it so people can now be connected all the time at no additional cost, UltraWiFi enables a world where your computer, your music player, your camera or your low-cost VoIP phone is always connected to your Internet world," he added.