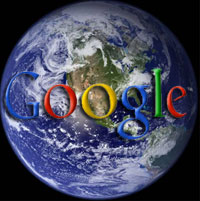 After reporting Google's huge dominance of the UK search market, new figures reveal that it also looks set to grab a gorilla-sized chunk of the US search market.
According to the latest statistics from ComScore Networks, Google is increasing its lead over rivals Yahoo and Microsoft, with its US domestic market share soaring to 42.3 percent in February, up from 36.3 percent in the same period last year.
While the vintage champagne corks popped (or water, if we know Google's public modesty) in Google's San Francisco's offices, it was Woodpecker cider for the fading stars at Yahoo who saw their market share slump to 27.6 percent from 31.1 percent a year ago.
Elsewhere, Microsoft's MSN share of the search market tumbled down to 13.5 percent from 16.3 percent , while Time Warner's America Online saw their popularity ebb in a downwards direction, falling to 8 percent from 8.9 percent.
Only the newly rebranded Ask.com could muster any cheer, with the Jeeves-less company seeing their share rising to 6 percent from 5.3 percent.
Analysts reckon that that Google could be on an unstoppable roll, with RBC Capital Markets analyst Jordan Rohan commenting, "We see little to stop Google from reaching 70 percent market share eventually; the question, really, comes down to, 'How long could it take?"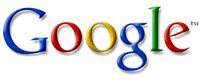 Merrill Lynch analyst Lauren Fine predicted that, "Google's increased market share and better monetisation of queries will lead to an increased share of ad dollars relative to competitors in the first half of this year."
Fine also said that Google's clear strategic focus on search will continue to give the company a competitive edge in the coming months as leading competitors "struggle" to improve their search platforms.
Microsoft fightback
Although Google looks to be running away with the search market, things may get interesting later in the year when Microsoft roll out their new Live.com search and Windows Vista and IE7 packages.
"Microsoft is making a business and technology transition that could affect search in the short term. The company has placed its bets on long-term gains," commented Jupiter Research senior analyst Joe Wilcox.
"Strangely, Microsoft seems to deliver best when the pressure is greatest. So, Google gains might actually benefit Microsoft over the long haul," he added.