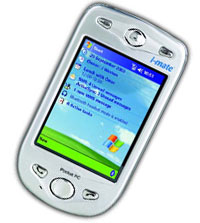 Pocket PC software company SPB ran a survey of its users during November 2005, and discovered that a staggering 96% of those taking part were blokes.
Proof indeed that women have got far better things to do with their time than fill in long, geek-tastic surveys, the research also revealed that the majority of those responding were (surprise, surprise!) in a computer related occupation (18%), followed by students and engineers at 9% and sales/marketing/advertising coming in fourth with 5%.
The Dell Axim x50v came out as the most popular handheld (12%), followed by the iPaq 4700 (8%) and the Fujitsu-Siemens Pocket LOOX 718/720 (5%).
The majority of users (22%) said that they had been using Pocket PCs for between 1-2 years, with 20% owning the devices for between 6 to 12 months.Just 11% claimed to be Pocket PC old-timers, with 4-5 years of use on the clock.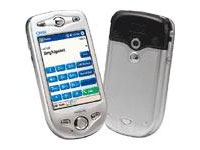 As for accessories, memory cards, unsurprisingly, were the essential purchase for 85% of respondents, with 69% forking out for screen protectors.
Cases were the next most popular purchase (63%) followed by styluses (40%), GPS (36%), extra batteries (30%), keyboards (23%) and wi-fi cards (18%).
SD (SecureDigital Card) memory cards were the most popular format at 88%, followed by CF (CompactFlash Card) 40%, MMC (MultiMedia Card) 11% and Mini SD with 10%.
With Pocket PCs increasingly becoming multimedia devices, storage requirements are going up, with over half of respondents owning 1 gig memory cards, followed by 512, 256 and 128 meg cards respectively.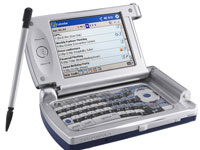 The vast majority of Pocket PC users (85%) connect to the internet with their machines, with 72% browsing the web, 65% checking email and 35% using instant messaging.
We must point out that the results of this self-selecting survey, although interesting, should be taken with a Matterhorn-sized slab of Saxa as the SPB website comes loaded with a crateload of caveats.But it's worth a look: SPB Software