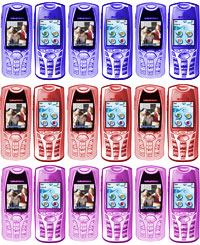 Market analyst Gartner reports that mobile phone sales have soared 22 percent compared to the same period last year.
In the third quarter, manufacturers shifted a mighty 205.4 million mobile phones, with Gartner predicting that mobile phone sales could total 810 million units this year.
The report observed that consumers are still slow to warm to 3G, but growth is expected in the fourth quarter.
Finnish mobile giants Nokia increased their market share during the third quarter to 32.6 percent, up from 31 percent a year earlier.
Motorola's hip'n'happening RAZR phone helped increase their market share to 18.7 percent, letting the company leapfrog their rivals Samsung Electronics into second place.
Now sat glumly in third place with 12.5 percent of the market, Samsung's fading performance was put down to the company failing to address emerging markets as effectively as their rivals – in particular Motorola, who introduced a winning range of basic, very-low-cost phones.
In the US, new customers were thin on the ground but there were mobile phone sales aplenty (36.3 million units) with customers switching operators ("churn") to get a better deal.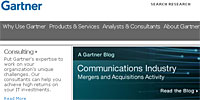 In the Latin American segment, sales were up 46 per cent compared to last year, totalling 26.1 million phones units, while in Western Europe, big sales of 40 million phones were driven by customers upgrading their handsets.
Gartner's report curiously lumped Eastern Europe, the Middle East and Africa sales together, arriving at a total of 39.7 million, up 40 percent compared to a year earlier.
The main movers in this area were Nigeria, Poland, Russia, South Africa, Turkey and Ukraine.
Across Asia, sales zipped up to 52.2 million units, up 27 percent compared to the last year's quarter with China and India contributing strongly to the growth.
Meanwhile, figures were far less rosy in the Japanese market, registering a minuscule growth of 0.6 percent, to 11.3 million phones.
The Gartner report predicts full-year sales of up to 810 million phones, which may even reach 820 million if suppliers and distributors are able to fully meet consumer demand.