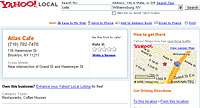 Using search engines has become the second most popular activity for Web users, according to new research from the Pew Internet & American Life Project.
The figures put search engines second only to email as the numero uno Net application, with reading the news registering as the third most popular Web activity.
The research reveals that an average 41 per cent of Web-connected Americans use search engines on a typical day, a sharp 55 percent rise from the middle of 2004.
In numbers, this equates to a jump from 38 million daily search engine users in June 2004 to around 59 million users in September, 2005.
As expected, email remains the Web's major attraction, with 52 per cent of Americans checking mail on any given day, up 45 per cent from June last year.
The Pew project looked into the demographics of Web users and discovered that those spending the most time on search engines tended to be in their 30s and well-off.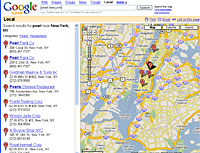 'Gen X' surfers (29-40 year olds, not the Billy Idol-fronted band) were online the most (51 per cent), followed by 'Gen Y' users (18-28 year olds), 'Older Baby Boomers' (51-59 yrs old), 'Younger Baby Boomers' (41-50), 'Matures' (60-69) and, finally 'After work' (70+). We wonder who makes up these daft categories?
The report commented, "Those who use search engines on an average day tend to be heavy Internet users. They are much more likely to have broadband connections than dial-up connections; to log on to the Internet several times a day; and to have spent considerable time online during the day."
With Google recently claiming to have trebled its index of 8bn pages and Yahoo! claiming 19.2bn pages, it's not surprising that the search engines are getting a hammering.
What is interesting, however, is the rise in people searching using 'local' qualifiers, like postcodes or addresses, to narrow down their search results.
Google still rules supreme as the king of the Web search tools, registering 43.7 per cent of local searches, with Yahoo! lording it over Internet Yellow Page search sites (where users type in data such as location and business type) with 27.6 per cent of searches.