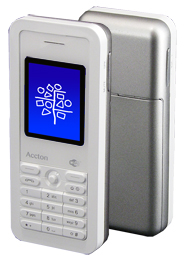 Accton Technology has unveiled a Skype-enabled Wi-Fi phone, the SkyFone WM1185-T in Tokyo.
The big difference with this handset is that it uses an embedded version of Skype, meaning that the handset can operate without the need for a PC, as other current handsets do. Accton is one of the first companies to do so.
It's been reported that the handset has a 4 hour talk time and around 20 hour standby. It is expected to retail for $150 (~£86~€127).
Accton plan to ship 5,000 handsets in December to Skype's business partners and wireless broadband service providers worldwide for testing.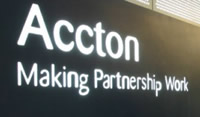 This is exactly the type of deal that we thought that Skype would be doing and fits perfectly into our thought of The Genius of eBay Buying Skype, where Skype turns in to the next Vodafone and eBay becomes the largest phone shop in the World, sitting between the third-party handset producers and a world of customers.
Prior to this, Accton have been producing other WiFi VoIP handsets like their VM1188B (see top), but they ran SIP (Session Initiation Protocol) not Skype.
If you've never heard of Accton, you're like the vast majority of people, even those specialising in keeping a close eye on this sector. They're a Taiwanese company better known for producing network equipment, recently reported a pre-tax profit following seven quarters of loss.
Accton consumer electronics