Marc Freedman of The Diffusion Group (TDG) makes good points here about Podcasting, including the now slack usage of the term to describe any audio that is downloaded from a Website.
We even thought it was good enough to leave in the 'alternative marketing value,' otherwise known as a plug (tip of the hat to Andy).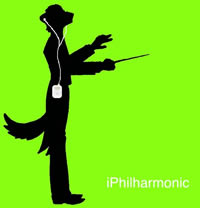 I come not to bury podcasting but to praise it. It is the creation, and victim, of its own success. It captured the imagination of the press and public with a hip pedigree and a huge wave of media hype. It will exit with a permanent mark on the media landscape.
Podcasting remarkably rose from inception to million users of users in less than two years. According to TDG's (yes, our) recent analysis, Podcasting as an Extension of Portable Digital Media – Fact, Fiction, and Opportunity, more than five million US consumers will partake of podcasts by the end of 2005, growing to more than 60 million in 2010.
Many in the industry scoffed at TDG's predictions. Other research firms put forth podcasting forecasts significantly lower than TDG's, arguing that podcasting will never move beyond the technological elite or "chic geeks" that gave podcasting its early buzz. But these same research behemoths were the ones that first said podcasting wouldn't break the five million mark by 2010, only to triple their forecast in less than two weeks. Fair enough – they're indecisive.
To be fair, TDG analysts simply see the world a little differently (and in this case more accurately). In the past two months alone, AOL, Yahoo, and Apple have integrated podcasting into their web sites and software. It is only a matter of time until podcasting is integrated into all major media players, much like other media technologies, such as Internet streaming and web music guides. Due to the widespread availability of podcasting services and the proliferation of portable digital audio devices, podcasting will enjoy rapid growth over the next 12 months as these services and products build upon one another in holy union.
Technology is a multiphase cycle of standalone development, integration, disaggregation, and resynthesis. At the moment, podcasting is its integration phase, arising about two years ago with application-specific search engines, directories, players, and other software (solutions that are now integrated into the online offerings of both legacy and new media firms).

Podcasting is in fact not one phenomenon but three. The first is its name. Mother Apple came to claim the child it midwifed when it folded podcasting into iTunes. Apple has successfully ridden the digital music rocket by staying at the forefront of technology. It ensured the future integrity of the iPod brand, as well as the podcasting name, when it added video to the iPod.
Despite widespread publicity, however, podcasting itself remains unfamiliar to most US consumers. According to TDG's recent research, 64% of Internet users are not familiar with or have not heard of podcasting. Making matters worse, many music and audio publishers refer to their downloadable content as "podcasts" even though they are not tagged or do not provide subscriptions. Lastly, because Apple is so closely associated with the iPod, anyone that promotes podcasting is in essence promoting the Apple brand. Yes, the iPod has become the Kleenex of its time: it is more than just the brand of a particular product – it is now a product category in itself. That said, no doubt the podcasting name will be further diluted with time, competition, and new technologies, much like Internet broadcasting, streaming, and radio are often used interchangeably today.
The second phenomenon is mobile audio distribution. Podcasting was driven by the need to take advantage of the vast vacant space found on iPods and many other portable digital music players. Yes, mobile audio made podcasting. However, podcasting will itself become less about MP3 players and more about consuming subscription-based audio programming on desktop PCs, laptops. PDAs, and even cell phones.
The third phenomenon is media subscriptions. The automatic downloading of new content has returned as an essential form of consumer media distribution both for connected and mobile devices.
No doubt the name "podcasting" will fade as new forms of digital media distribution enter the fray, but the technology and tenets of podcasting will be permanent. The underlying technologies and the concept of subscription-based digital audio distribution will survive through many generations of consumer platforms and services.Podcasting's ultimate legacy may in fact be the addition of 'Subscribe' to the typical media distribution options of 'Find,"Play,' 'Rip,' 'Burn,' and 'Stream.'
– Podcasting: RIP 2007 –