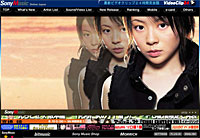 It used to be that artists rebelled against the system, the government, the breadheads and The Man, but artists signed to Sony in Japan are fighting their label's decision not to make their songs available through the iTunes Music Store.
Bravely battling for his rights to, err, ensure maximum return on his product, Sony-signed rock musician Motoharu Sano has made a brave stance and made some of his songs available on Apple's service, saying, "It is an individual's freedom where that person chooses to listen to music. I want to deliver my music wherever my listeners are."
Sony Music spokesman Yasushi Ide was unimpressed, saying that Sano is no longer considered "a Sony artist," with future negotiations deciding whether his recordings under the Sony label will be offered at iTunes or not.
The outcome will depend on each contract, and talks are continuing, Sano added.
iTunes has proved an enormous hit in Japan, with customers clamoring to download over a million songs in just four days.
With several Japanese labels, notably Sony, failing to reach a deal with Apple, artists signed to those labels look set to miss out on the lucrative download market.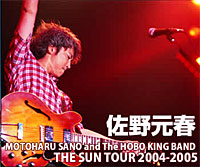 Talks between the two electronic giants Sony and Apple are believed to be continuing to resolve the problem.
Apple's closed DRM system is believed to be a bone of contention, with Sony thought to have asked iTunes to provide downloads in its own ATRAC format, compatible with its Network Walkman range of portable players.
For the time being however, Sony's failure to provide a credible alternative to the iTunes service looks set to continue to cause friction between their record company and artists.