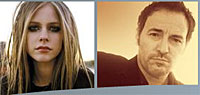 Sony BMG's global digital business president Thomas Hesse was full of optimism about the emerging opportunities brought about by digital distribution channels such as iTunes and ringtones.
Speaking at the Music 2.0 conference, Hesse predicted that digital music was expected to grow to 19-20 percent of the market by 2008, adding that this was "a fundamental transformation."
Although the single format no longer rules the pop world, Hesse enthused about lucrative new possibilities brought about by digital music technologies which could increase returns on songs.
These might include whetting the public's appetite with extra bundled content such as exclusive digital sales, artist interviews, video footage and acoustic versions of songs.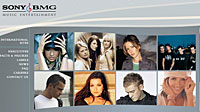 The Sony bigwig suggested that the record industry could learn from the movie studios where carefully-timed "release windows" have helped maximise commercial opportunities for new films.
Historically, the record industry has usually shunted everything out at the same time, but Hesse advised that early releases to specific formats like ringtones and iTunes downloads could rake in extra dollars, with the "real" tracks arriving later in a host of other digital and physical formats.
Hesse also expressed his preference for new payment systems for artists, where they get paid a percentage by total revenue sales, rather than unit sales.
Sony BMG Exec Sees Brave New Digital World [Digital Music News]