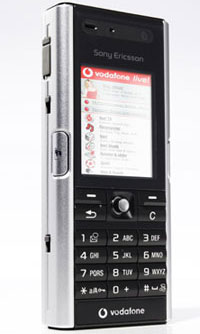 Rather immodestly self-declared as 'beautifully designed', Sony Ericsson and Vodafone have announced their new V600i 3G phone.
Designed to take advantage of Vodafone's live content streaming, the none-more-black phone ships with a veritable bucketload of multimedia features to keep even the most attention-deficient consumers entertained.
The phone sports a 'direct video telephony button' for quick access to the movie/video calling applications, with the 1.8 inch – 262.000 colour TFD screen acting as a viewfinder.
Naturally, there's a camera on board, with Sony Ericsson bolting on a 1.3 MegaPixel jobbie with an active lens cover for quick snapping and protection
The V600i offers full 3G functionality, with Vodafone hoping that users will form a crack-like addiction to downloading the audio, video, gaming and other lucrative mobile wares for sale on the Vodafone live! portal.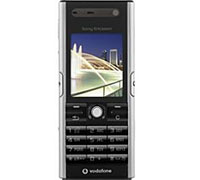 Subscribers can also take advantage of the content streamed from the Vodafone live! site, including live sports and music videos.
As is de rigeur these days, the phone can be customised with downloadable wallpapers, with the 32MB internal memory capable of storing a whole symphony of irritating 'individual' ring tones.
There's also a built in FM radio with a 3D Java gaming engine offering multiplayer gaming via Bluetooth.
But – hey! – life's not all about fun and games for time-poor, cash rich execs, so there's a suite of business applications onboard which can be synchronised with PCs via USB.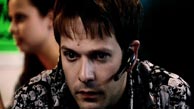 Cutting edge office hipsters keen to perfect that Nathan Barely look can also take advantage of the V600i's Bluetooth support and strap one – or, what the heck, maybe even two – daft Bluetooth hands-free units to their ears.
The V600i will be available in Vodafone stores from early Q3 2005 onwards.