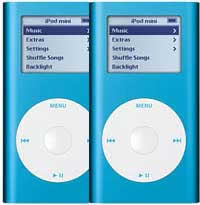 Stratospheric iPod sales send Apple executives into raptures of hugging joy, with profits almost quadrupling in a year.
The company reported a net profit of US$290m on $3.24bn in revenues for the fiscal quarter ending 31 March, comparing with profit figures of US$46m on sales of US$1.909bn in the same period last year.
"Apple is firing on all cylinders, and we have some incredible new products in the pipeline for the coming year," frothed CEO Steve Jobs in a statement.
Shipments of Apple computers were up 43 per cent over last year to 1.07 million units, with the Powerbook line of high end notebook computers showing a 34 per cent increase in units shipped relative to last year.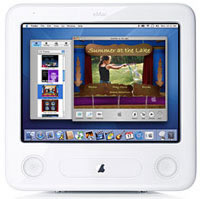 The Power Mac desktop computers were among the worst performers, with year-over-year shipments declining by 19 per cent.
The company said it sold 5.3 million iPods (up 558 per cent on the same period last year) and 1.07 million Macintosh PCs last year.
These figures reveal that Mac sales are up by nearly 40 per cent with iPod sales are up five-fold.
Apple also revealed that its iTunes Music Store has now sold more than 350 million songs worldwide since April 2003, with the combined sales of song downloads, iPod-related accessories and services accounting for US$216m in revenues.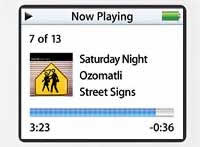 Although sales of iPods increased by 16 per cent, revenue from the product dropped by 16 per cent after Apple added the lower-cost iPod Shuffle to its range.
Apple's bulging coffers can expect a further boost from sales of the new Mac OS X 10.4 Tiger upgrade, which will go on sale on 29 April.