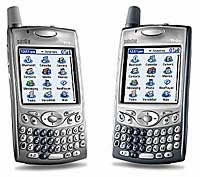 In a move sure to have Palm aficionados blubbering into their PDAs, the European release of the eagerly awaited PalmOne Treo 650 smart phone has been delayed, the company said this week.
Although available to US citizens since October 2004, PalmOne has failed to meet their announced February European delivery date with the handsets now expected to ship here in Q2.
The phone is an update of the hugely popular Treo 600, widely regarded as one of the most successful PDA/smartphones ably backed up by an immense range of software available on the Palm platform.
The 650 offers a higher-resolution 65,000-colour 320 x 320 display, integrated Bluetooth, VGA digicam with 2x digital zoom, a faster, 312MHz Intel XScale processor and 32MB of Flash memory, of which 22MB to 23MB are available to the user.
Running on PalmOS 5.4, aka 'Garnet', the device also sports an SD IO slot for expansion, an easier-to-use QWERTY backlit keyboard and call 'make and break' buttons.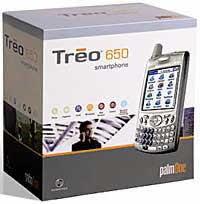 According to PalmOne, the GSM version of the 650 provides up to six hours talk time and 12 days on stand-by.
So far, only Orange has confirmed that it will be backing the 650 and, as with the Treo 600, the company will be offering its innovative TalkNow push-to-talk service to new users.
As an Orange Signature phone, the phone will also come equipped with Orange-specific applications, such as Orange Backup (which allows customers to automatically back up Contacts, SIM data, Calendar, Tasks, Memos, Mail and images wirelessly on a remote server) and Orange Download (enabling customers to receive updated software from Orange directly to the phone).
There's a lot riding on this release. Although PalmOne remains the second most popular PDA/smartphone platform worldwide, the unexpected withdrawal of the innovative Sony Clie Palm PDAs last year was a serious blow.
Although many feel that the Treo 650 remains a class leader, increasingly, competition from Nokia/Microsoft PC and Linux devices means that the delayed release could seriously impact on potential sales.